Headlights & Taillights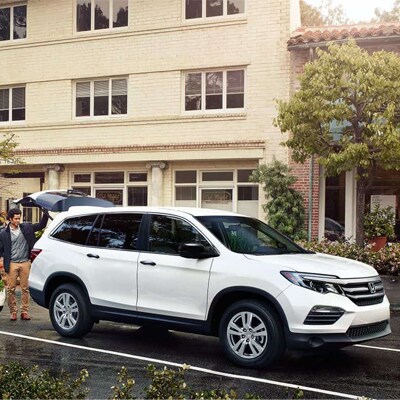 A Clear Line of Sight Ahead
LED accents for both the headlights and taillights of the 2017 Honda Pilot are stylish touches that also serve an important purpose in improving your visibility behind the wheel. This extends to the traveling cars around you, who will be able to identify your vehicle clearly for safe roadway travel collectively.
Performance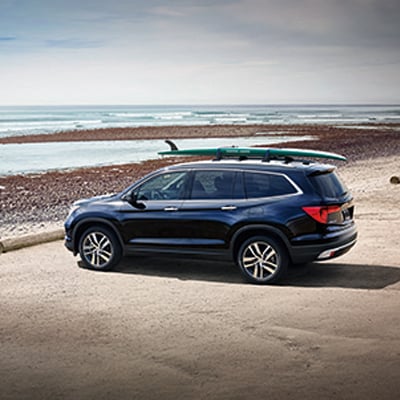 Road-Gripping Capabilities
With available Honda Intelligent Traction Management, you can control the grip that your vehicle experiences over a variety of road surfaces. This extends to slick surfaces that may have been impacted by rain, snow or sleet as well, giving you control that is both dependable and reassuring on your drive.
V6 Engine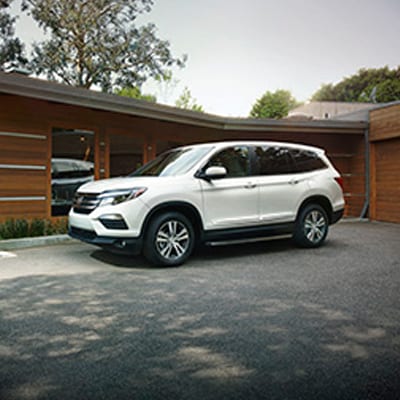 Power to Get you to your Next Destination
The 2017 Honda Pilot features a 3.5-liter V6 engine that generates 280 horsepower, giving you plenty of support when it comes to your ability to work your way through traffic and remain on schedule. The available nine-speed automatic transmission works to smooth out any bumps that may arise along the way, so this experience is one that you cherish.